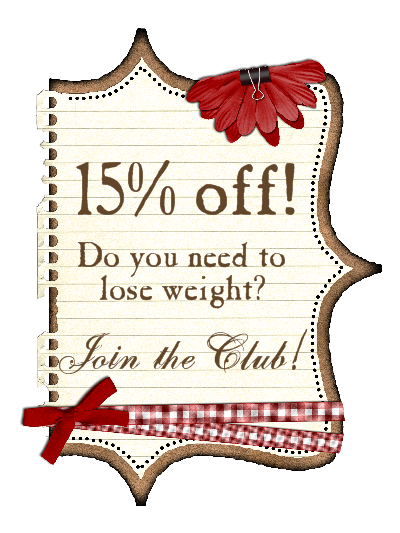 ...who want and need to lose weight! I am starting again on this weight loss journey. My motivation? I now have a 2 year old and I want to be able to have enough energy to be the mom of a teenager
and
a toddler. I don't have enough energy for the teen, let alone the toddler. I want to be that "run-around" mom, but not in the bad sense. Ya know? I want to feel like leaving the house during the day. Right now, I love just staying in and sitting at the computer doing
my work
. I get cozy and comfy and time just seems to speed by. Where does the day go?
So here's the thing. I have found out about this cool website that will "photoshop" you to show you what you look like after losing a certain amount of weight. I was on Twitter.com, and saw
5MinutesForMom
tweet about needing women who want to lose weight. I jumped on that right away! We'll see if I can get in on their little deal.
Anyways, I joined
WeightView.com
, and asked them to show what I would look like after losing 40 pounds, which is roughly 15% of my weight. I submitted a photo that Papa Bear took of me yesterday, and already today, I got back my "After" picture! Now, granted, I think the "After" photo looks more like how I would look if I lost about 60 or 70 pounds, but still. It's supposed to be a motivational tool. I really, REALLY don't like the way I currently look, and how much I weigh. But I have to be honest if I want accountability, right? I currently weigh 257. I am 5'6", and my goal is to lose 40 pounds.
BEFORE
AFTER
I'm asking for 10 ladies who want to join me in this adventure. I'm not putting a time frame on the weight loss...simply a percentage....FIFTEEN PERCENT! If you want to lose 15% of your weight, and want to join the "15% Club", please comment and leave your email address. We're going to make this good, with incentives and all. If there are more than 10 women who want to join me, that's wonderful! The more, the merrier!
Oh! And please leave your email address in your comment, especially if you don't have it attached to your blog account. I need to be able to get ahold of you!

Here's a button that you can put on your blog. Please link it to this post.